While at the history center students explored a variety of exhibits including the center's Then Now Wow exhibition which was an interactive experience showing the wow moments that helped shape Minnesota. Students also got to explore the weather in Minnesota in an exhibit called Weather Permitting. Students got to see pieces of Minnesota history brought to life right before their eyes; cars, planes, trains, and an iron ore mine!
At the State Capitol, sixth graders impressed their tour guides with their knowledge of Minnesota history during the Civil War. The students were taken on the Rally Round The Flag Civil War tour of the Capitol building and connected what they learned in the classroom to the building where many laws were passed and historical events took place.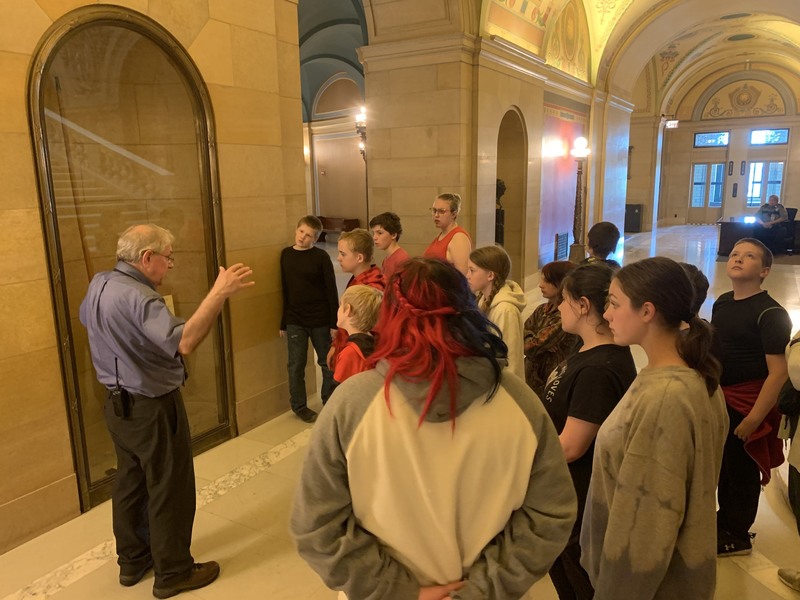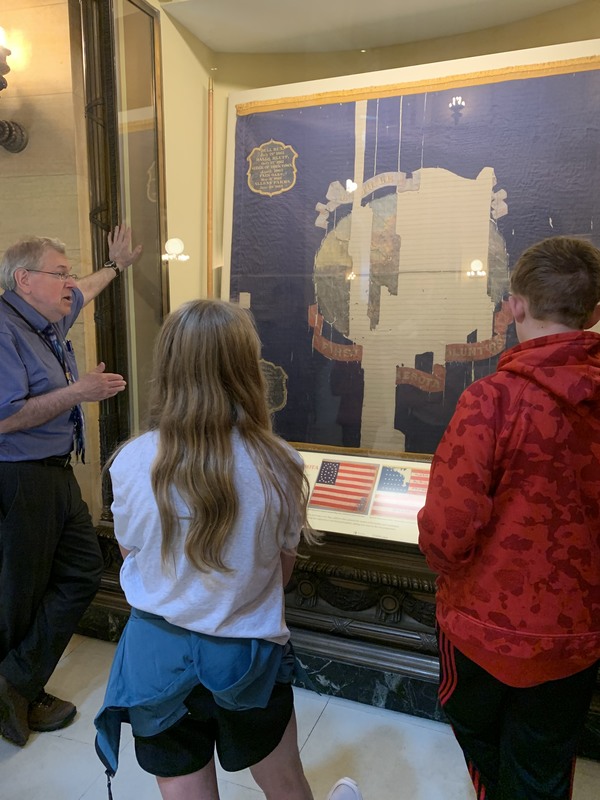 Students also got to view the Minnesota Senate and House chambers and also the chambers of the state Supreme Court! Students were in awe of the road trip and their time at the state Capitol and History Center and we're snapping photos left and right as they made memories that will last a lifetime!